Skateboard Brands
Here I will talk about the best skateboard brands and why they matter to skateboarding.
Many of the best skateboard brands and their pro skaters have defined the skateboard industry today. They are a lot of stories and important moments to know about. A little bit of history and you will get why skateboarding is the way it is.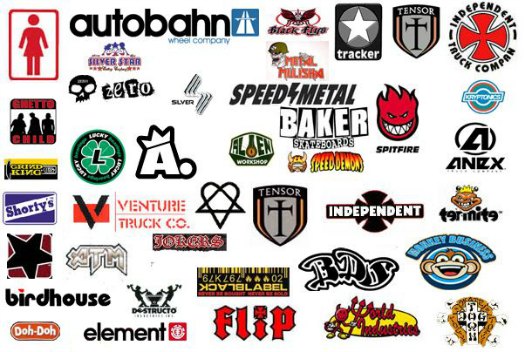 I'll let you know what I think the top quality brands are and where to look for the best equipment.
So in the coming months I will show you the big project about skateboard brands I am working on.
For now you can look here for tips on what to look for in a used skateboard. Junk like Skateboard Sparks to toys like Tech Deck Skateboards and even stuff you might not have thought of like skateboarding decorating in the home or even skateboard wallpaper for your computer. I look for things for young skaters and the older hardcore guys too.
---
skateboard trick list
Basic Skateboard Tricks
by Nathaniel Adie
Show your friends your skateboard skills. From stepping on a skateboard to the famous kickflip. Learn moves every time you go skateboarding.
This eBook has 71 pages of mobile formatted photos and trick tips. Specially formatted to read on mobile phones. Take this book with you. Check it for tips during your session.
pdf Edition
powered by SendOwl & stripe
QUICK SALE

---