Skateboardhere Logo Copyright Trademark Page
I created a skateboard here logo from a yellow diamond "Watch for Pedestrians" street sign.
I put a skateboard under the person and made the sign green for Go. This sign is to symbolize that skateboarding happens here.
I would like to use other colours for the background sometime too.
These logos are my intellectual property. I am sure there are other similar but not exact things out there. I came up with this one to use for the skateboardhere.com website. Please and Thank You.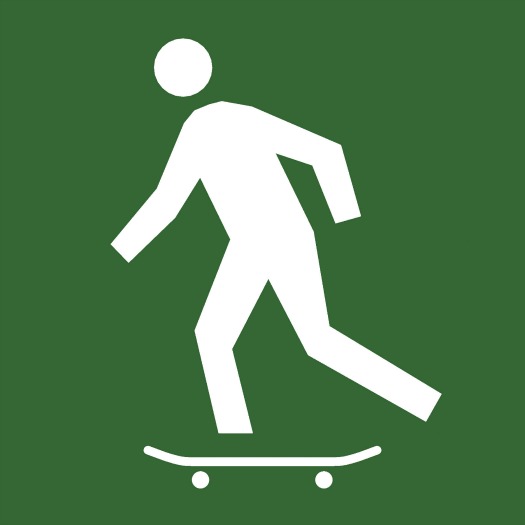 ---
skateboard trick list
Basic Skateboard Tricks
by Nathaniel Adie
Show your friends your skateboard skills. From stepping on a skateboard to the famous kickflip. Learn moves every time you go skateboarding.
This eBook has 71 pages of mobile formatted photos and trick tips. Specially formatted to read on mobile phones. Take this book with you. Check it for tips during your session.
pdf Edition
powered by SendOwl & stripe
QUICK SALE

---