Powell SKateboards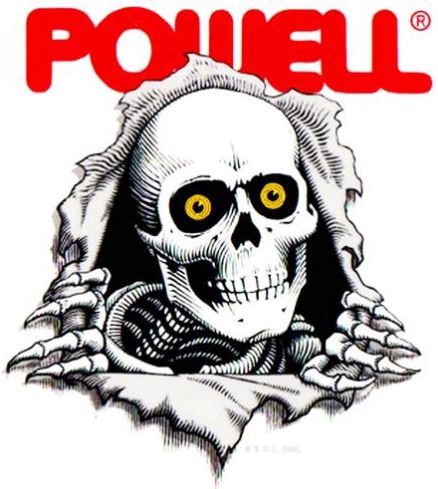 The Powell Ripper graphic. Cool old school 80's graphic.
Powell started as Powell Peralta. Stacy Peralta the creative who came up with the skate movie or the skate video. He made the Bones Brigade and many others. He did a lot for skateboarding.
Powell also started Bones wheels. I like the quality of these wheels.
Public Domain was the first skateboard video I ever saw. The day I saw that I knew It was what I wanted to do.

The street line that Ray Barbee did and the Rodney Mullen part got me excited to skate. Even though the skaters showing it to me didn't want to watch Rodney. I though it was awesome!
Return from Powell to Skateboard Logos
Return from Powell to skateboardhere homepage