Skateboardhere
Welcome to skateboardhere. Learn about skateboarding. With tons of trick tips!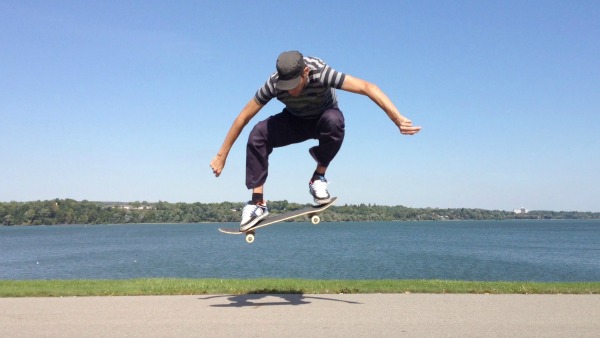 It took me a long time to teach myself how to skateboard. I found it difficult to find information on how to skateboard. I put what I learned together here for you. You can learn how to skateboard fast.

Skateboardhere.com is for the first time skaters and skaters with a few tricks under their belt.

Find info on:

Trick Tips - How to ride a skateboard. Do skateboard tricks and, trick names.
Skateboard Parts - I look at all the best decks, trucks, wheels, parts and companies. Showing what is good and what isn't.
Ramps - How to build or buy a skateboard ramps.
Skateparks - What makes good park and how to get one near you.
Culture - History and stories of what it is like to be a skateboarder.
Games - Games on your board and games for when you are off it.
News - Skateboard news and other stuff.

If you found this website useful. Please consider donating to help keep it running. Thanks.
Nan @ skateboardhere.com
You Are Secure!
Home | Contact | Skate Safe
Jul 21, 15 09:08 PM

Skateboard flip tricks are what has made skateboarding popular. Check out the basic ones here.

Jun 22, 15 07:39 AM

Daily Skateboard News

Jun 20, 15 12:53 PM

I will be giving away all my used skateboard equipment on Go Skateboard Day. I have picked a local park that I always fun at. I will skate there in the afternoon. I have a few used boards, wheels and…